The transition from being a student to a working professional can be overwhelming. No matter how much you try to prepare yourself beforehand, reality can drop like a bomb and if we don't learn how to navigate through it, we'll feel like planning an escape route everytime we make a mistake.
With that being said, these are some humbling lessons learnt after working for a year.
Most problems come from assumptions.
Assumptions come from the lack of proper details. Clear communication makes all the difference. (1 Corinthians 14:9)
2. Some shortcuts will make things more complicated.
It may not be convenient, but take the long tedious road anyway.(Proverbs 21:5)


3. Well done is better than well said.
If you want to suggest it, you better make sure you can do it. (Proverbs 14:23)
4. Propose a solution when you address a problem.
Don't go to your boss with the problem alone; suggest a solution. Even if it ends up being dumb, at least your boss will know that you're trying.

You were created in the image of a Creative God. Nothing is impossible, find creative solutions. (Exodus 35: 31- 35)

5. Hard work > Skills
Skills will come along the way, your boss is more interested to see if you're trustworthy with the responsibilities given to you first. (Proverbs 10:4)

6. Your colleagues, your boss, your clients are all apples of God's eyes.
See them for who they are before their job titles. (1 John 3:1)
7. Breathe before responding.
In stressful situations, don't react. Breathe, take a walk (to the restroom?), then respond in calmness. There is never an excuse not to be kind. (1 John 4:7)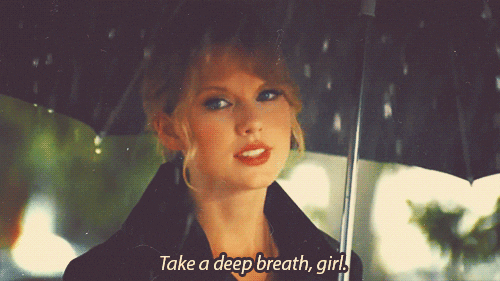 8. Just commit to giving your best.
And if they're still not happy, remember that you're the apple of God's eyes too. (Psalm 17:8)
9. Be thankful for the constructive criticisms.
It's good to learn about your weaknesses. You'll feel ashamed and useless until you remember that God will always come through for you. Be thankful for those who correct you, and be thankful that God will teach you how to work around it. (James 1:5)
10. Trust the process, don't expect instant results.
God is working beyond what you can perceive. It's true even when you don't feel it or see it yet. Rest in that assurance. (Psalm 25:3)


11. Don't panic, don't rush.
Triple check every detail and then check again. (Proverbs 11:1)
12. All your victory comes from God.
Refer to No.4. You were created in the image of a Creative God. The one who gave you the ability to formulate solutions, and generate ideas. Always be grateful, He deserves all the glory. (1 Chronicles 16:25-29)

13. Lastly, wisdom is knowing that you know nothing.
You're only at the starting line. All the knowledge you've gained are just the beginning of the lesson. Your perspective will change, your heart will be broken, you'll succeed and fail along the way. Expect it, embrace it and put God in the middle of it all. Do that, and you'll be just fine.

Standards, KPIs, expectations from the workplace will always change, but God's nature, promises and love will remain the same.
And isn't that the best news ever?